Don't be shellfish...
0
0
0
0
0
0
I came up with a list of some fashion items that will be worn in the winter although they probably shouldn't. The death of these trends is the main reason as to why they shouldn't be worn. This list has been a long time coming, and I'm sure you may disagree or agree with some of the items. Feel free to let me know what you think.
You probably saw this one coming, as its surely time for people – mainly women – to start retiring this boot. Uggs have had an exceptional run and seen a lot of success for a while now. The numbers of people that I have seen wearing these boots are incredible – they were one of the biggest trends in the last few years but it's time to hang them up. One main reason for this is the frequent use of Ugg boots in the summer. Come on, it's already so hot and then you have the audacity on top of that to wear boots? I don't get it, and it's not justified by the shoe being so comfortable. It's okay to wear them from time to time, but I can't deal with seeing these boots everyday anymore.
Next up we have the Nike Air Max Goadome Boot better known as the Nike Boot. Yes this shoe is very durable, yes it is ideal for winter conditions, and yes it will help you survive in the snow but it's time to say goodbye to them. These are another victim when it comes to people abusing this shoe and using them all throughout the year. These shoes are so bulky, they aren't really attractive or stylish and they remind me of a tank. I think there are many more options out there when it comes to boots, people just have to explore. To many, the meaning of these shoes to DC natives is unknown – for this I believe they should be the only ones who still have license to wear these shoes.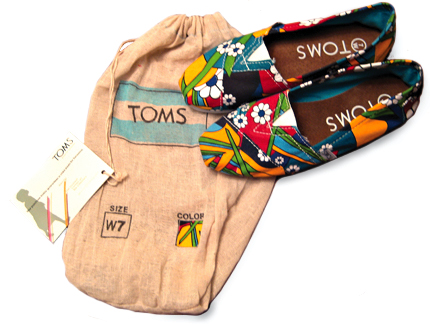 I don't even know why I should have to put these on the list but it's necessary. Last winter I saw so many people wearing their Toms in the winter and I never understood why. Were they trying to make the trend last longer? Were they trying to be a winter trendsetter? Or were just being lazy to put on suitable shoes for the colder conditions? I don't have the answers for these questions but I can surely say that these shouldn't be worn in the winter. They don't protect your feet from anything, nor do they keep your feet warm – imagine how silly you would look with wet Toms on your feet. This is strictly a summer shoe. I understand that I don't set any rules or standards, but I truly feel like they shouldn't be worn in low temperature conditions at all.
Sound off.