Don't be shellfish...
0
0
0
0
0
0
The second part of this week's OOTW focuses on the bottoms/pants/jeans of the outfit. Browsing around I was able to find a few items that will suit the rest of the outfit, and be wonderful additions to the tops and footwear of the OOTW.
First selection is the Sharp Bengt Org. Green Bleach Nudie Jeans
This jeans itself is a great look, as the crinkled look gives the idea of you just rolling out of bed and not caring but yet still being able to wear a very fashionable jean. Nudie jeans are always one of the better selections when it comes to denim so it's hard to go wrong with them. Purchase here.
The other selection we have is this Fall/Winter 2012 pants by Diesel.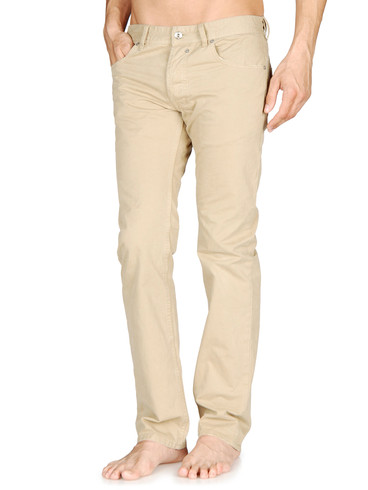 The biege pant is very easy on the eye while still being a very versatile bottom that can you be used all the time. The slim fit provides for a product that will be seen by many as an ideal pair of pants for a male. Click here if interested in buying.